Introduction:
What if you didn't have to rely on big events and expensive marketing initiatives to generate leads throughout the year?
It has been a tough year and a half for all of us. We as ISVs rely so heavily on in-person events to collaborate, get in front of our target audience, and generate leads.
Since we were not able to do that, we had to think outside the box and come up with new and innovative ways but without an expensive price tag.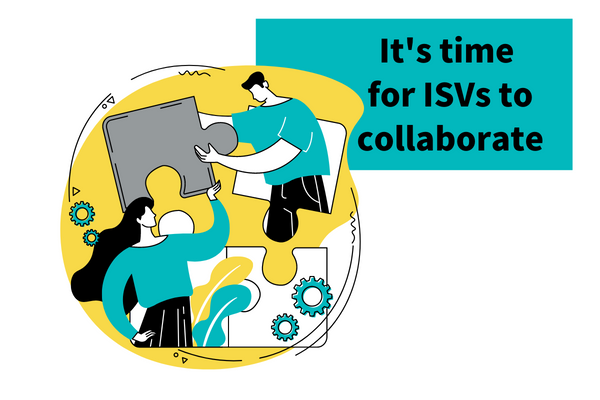 What are some of the ways to do that?
Collaboration with other ISVs of course. Such as joint:
Webinars

Blogs

Virtual events
In both the Dynamics GP and Acumatica space it was all about leveraging the power of relationships and creating content to execute various initiatives.
Some of these webinars and events were quite successful. In regards to webinars; there were over 100 registrants for one of them and 20 NEW leads from another. For virtual events, there were hundreds of attendees.
Because we are working together, sharing the workload, sharing our knowledge and expertise, and bringing educational content to audiences. This is how everyone wins.
It doesn't have to be time-consuming or complicated. It's all about having a central place to come together and execute marketing initiatives throughout the year. It's all about having someone create the content, provide collaboration with ISVs, and work with you. This is where The ISV Society comes in.
Collaborate. Educate. Generate.
Imagine working with a group of ISVs on a monthly basis. Collaborating together to create marketing content.
Membership Details:
One central place to collaborate and brainstorm

Marketing kits to help you execute joint initiatives

Monthly mastermind meetings

Ongoing marketing support

4 joint webinars a year

Membership site

Podcast episode

Monthly chat
We've also collobarated at events such as a Chalk Talk at Acumatica Summit and Partner Solution Showcase at Dynamic Communities Summit. You can still get the same great perks without the higher sponsorship level and also split the cost with other ISVs.
Here's what some members had to say:
We believe the best way to achieve our goals is to partner and work with others. We love what The ISV Society is doing and we're excited to work with them.


I feel that the visibility of our new brand is critical. Your platform allows us to get in front of more people who may not ever see us.
If you would like to be part of this community that's ERP agnostic, gain momentum throughout the year, and have someone to initiate it all just reach out (amieek@theisvsociety.com) to schedule a call to discuss.